When preparing for a natural disaster, as a priority you should focus on how to prepare your home, your loved ones (including pets) and protect what's most important to you.
When a disaster hits there are many scenarios that can unfold within your local community.
You need to understand 'the big picture' so you can best prepare and put a plan in place for your household about what to do if anyone is unable to get home, or needs to leave home unexpectedly.
Think about your household's day to day routine and all the different directions you all go for the day. Your kids are at childcare or school, you are at work, your partner is in and out of the house all day, and your pets are at home in the backyard.
Although the Bureau of Meteorology (BoM) and your local council have early warning systems and alerts in place that you can subscribe to, some disasters build and move very quickly – separating family members and isolating homes, schools, workplaces and entire neighbourhoods. They can also severely limit access to medical facilities and the day to day essentials we take for granted like supermarkets and petrol stations.
The big picture 
Hover over the interactive dots below or expand the checklist to explore some common scenarios that can occur in a disaster hit community and how to make a plan to protect what's most important to you.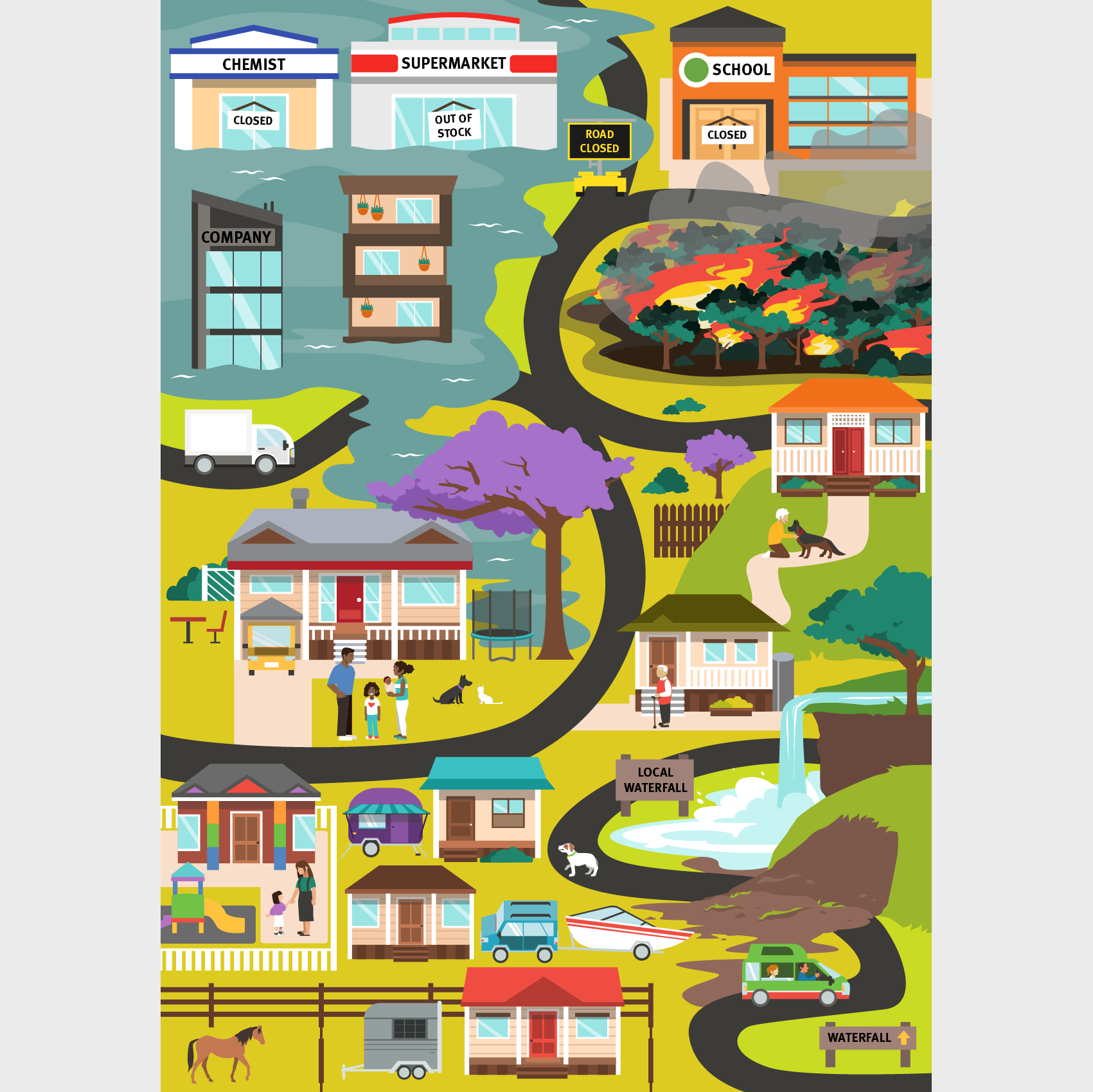 So as you can see, you need to understand the big picture of how your community and in turn your household can be affected, so you can best prepare for the next natural disaster – as it's not a matter of if, but when.
Find out more and Get Ready
Check out these other pages and resources to help you Get Ready.