Tsunami can happen in Australia and can damage our shores, even if they start far out at sea. 
They appear somewhere around the world about once every two years, but are a little threat to Queensland's coastal communities in terms of major flooding.
However they can strike and can be devastating so it is important that Queenslanders that are most at risk understand the potential impact of a tsunami and take steps to Get Ready.
What is a tsunami
"Tsunami" is a Japanese word for "harbour wave". It is made up of several powerful and fast moving waves caused by events like earthquakes, landslides, volcanic eruptions or meteorite impacts.
The Joint Australian Tsunami Warning Centre (JATWC) provides tsunami warnings for Australia. They will provide at least 90 minutes warning to Australian communities for tsunami caused by earthquakes.
Understand your risk
If you live on, or travel to the Queensland coast, you need to understand tsunami threats and get prepared.
The risk varies for different parts of Queensland's coastline. The Great Barrier Reef has been known to protect the North and Central Queensland areas and reduces the height of the tsunami. Large islands will also give some protection.
More exposed coastal regions in South East Queensland like the Gold Coast and the stretch of coast from Agnes Waters to Bundaberg have a higher risk with a narrower continental shelf and could experience greater wave heights and inundation.
According to a recent tsunami modelling study by Queensland Government's Department of Environment and Science, the following regions having been identified as having the highest tsunami hazard risk (in descending order):
Gold Coast

Ocean side of Bribie, Moreton and Stradbroke islands

Sunshine Coast

K'gari (formerly Fraser Island)

Bundaberg

Flying Fish Point

Capricorn coast

Agnes Water

Hervey Bay.
ABC News compiled a comprehensive report in July 2019 on the study findings, summarising in more detail what this means for Queenslanders and details the towns and suburbs that most at risk.
This tsunami modelling has been added to the state wide evacuation mapping. The mapping can help you make a plan – the first step to reduce your risk.
The Tsunami Guide for Queensland can help you understand your risk from a tsunami.
Damage and impact
A tsunami is a series of waves, and the first wave is often not the largest. The impacts of major tsunami have been seen along the Australian coastline for days afterwards.
Major events include the
2004 Indian Ocean Tsunami

2011 Great Japanese Earthquake and Tsunami

2022 Hunga Tonga Hunga Ha'apai volcano
Tsunami are very different to normal waves. They normally do not break like beach waves, and  can push water further inland. This flooding from multiple waves is what can lead to onshore damage.
The chance of Queensland being flooded due to a tsunami is very low because we do not live near major sources like Indonesia, Japan or the Pacific Islands.

The most likely impact for us is called a "marine threat". This is when unusual waves, dangerous rips and currents that can put swimmers and mariners in danger.  
There are natural warning signs to look out for:
You may feel the earth shake.

You could see the ocean level drop or tide go out.

You might hear unusual roaring sounds from the ocean.
If a tsunami happens, quickly move higher ground and listen to your local radio station for information, warnings and advice.
If you are unable to evacuate in time, seek shelter in the upper storey of a brick or concrete building.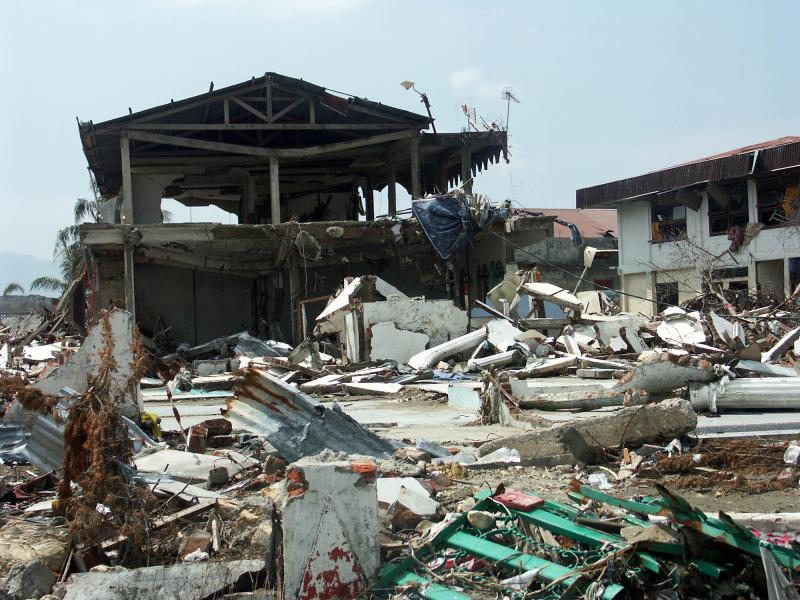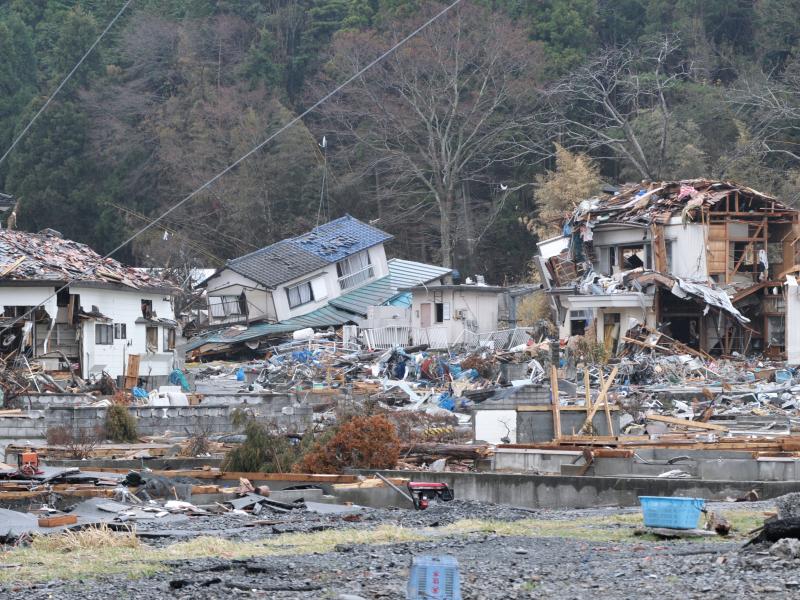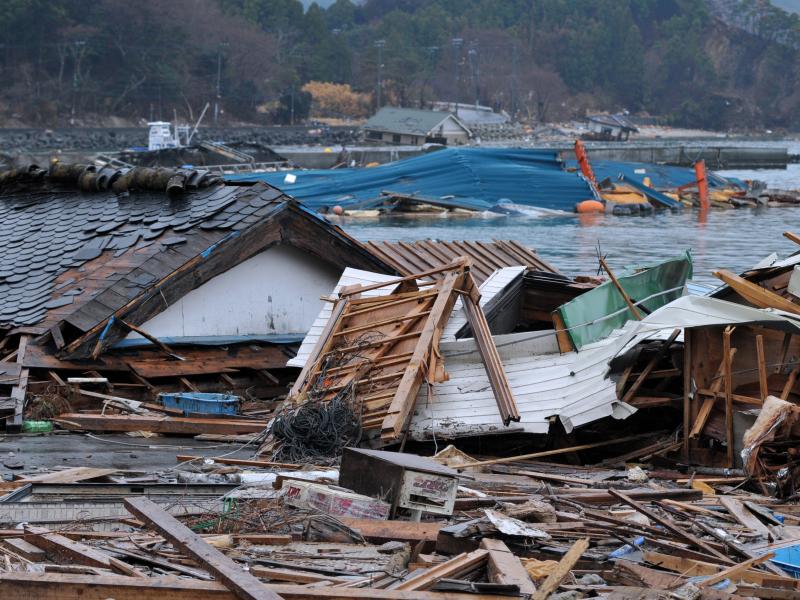 Steps to reduce your risk
Take the following steps to reduce your risk before a tsunami.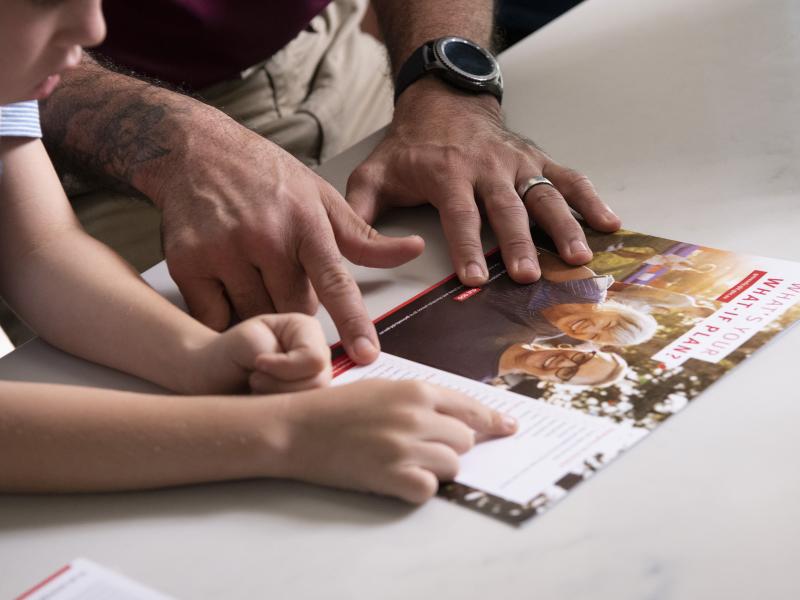 Make a household emergency and evacuation plan.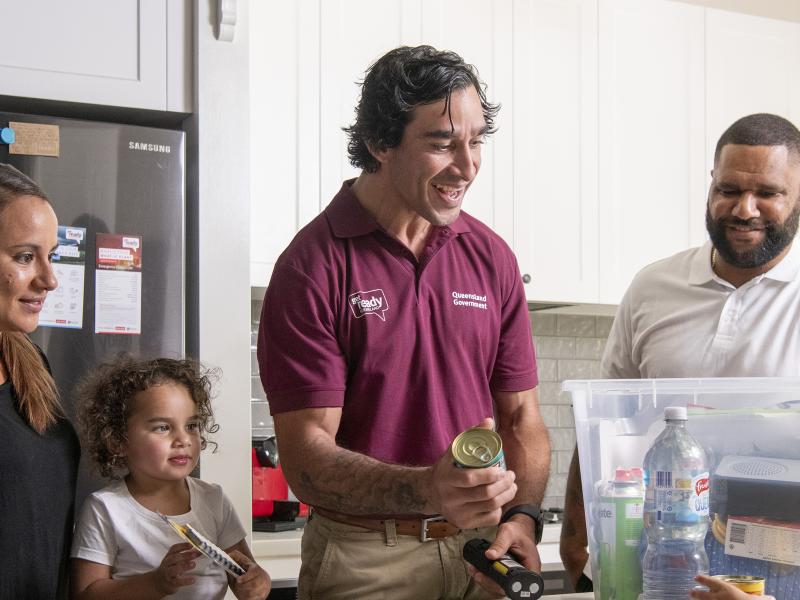 Pack your household emergency and evacuation kits.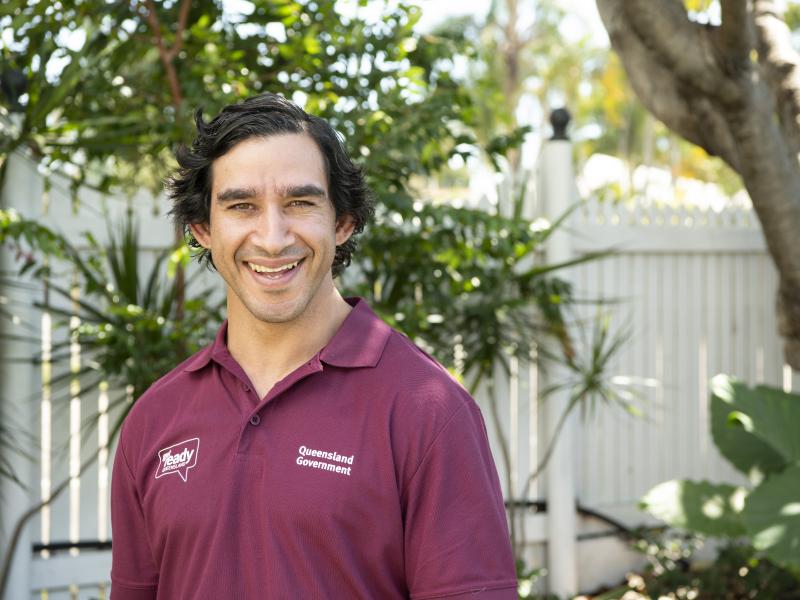 Check with your insurer that your home and contents is covered in the event of a tsunami.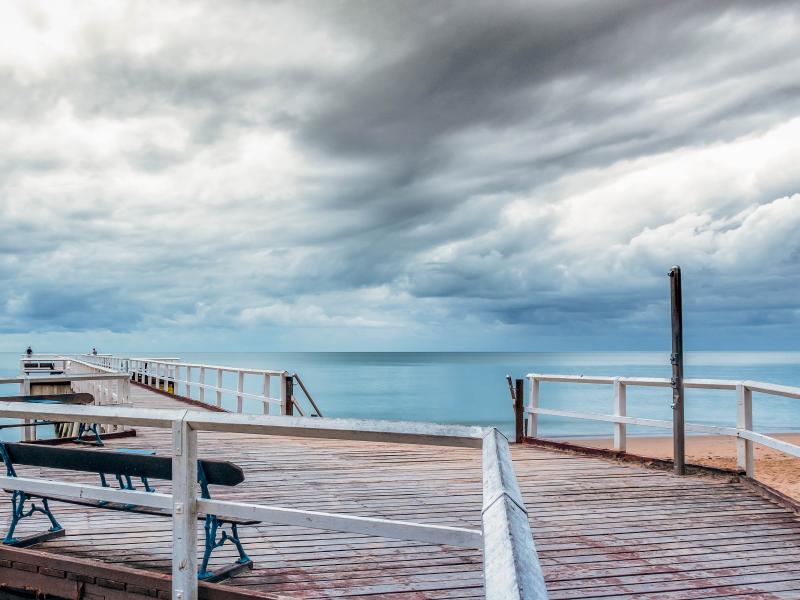 Contact your local council to see if tsunamis have ever occurred or been detected in your area.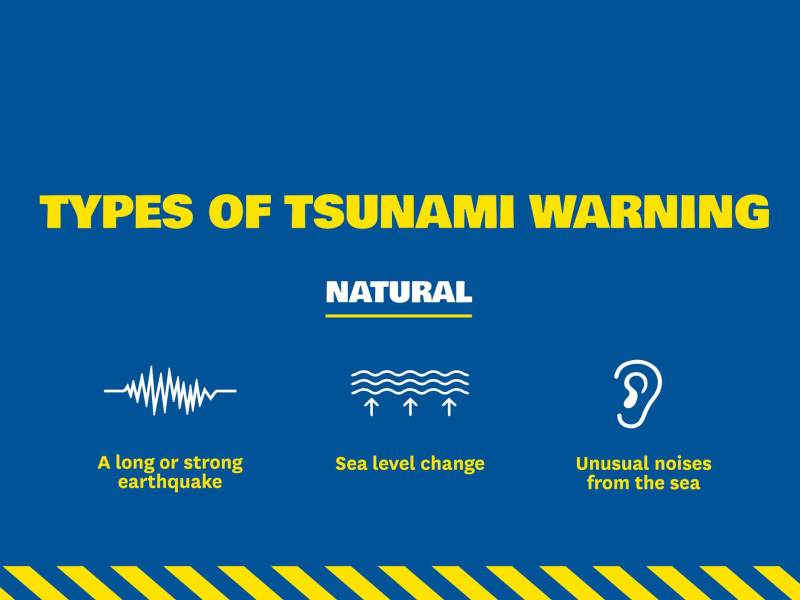 Know the natural warning signs of a tsunami
If you live in, or are visiting a coastal area, it's important to know the natural warning signs of a tsunami.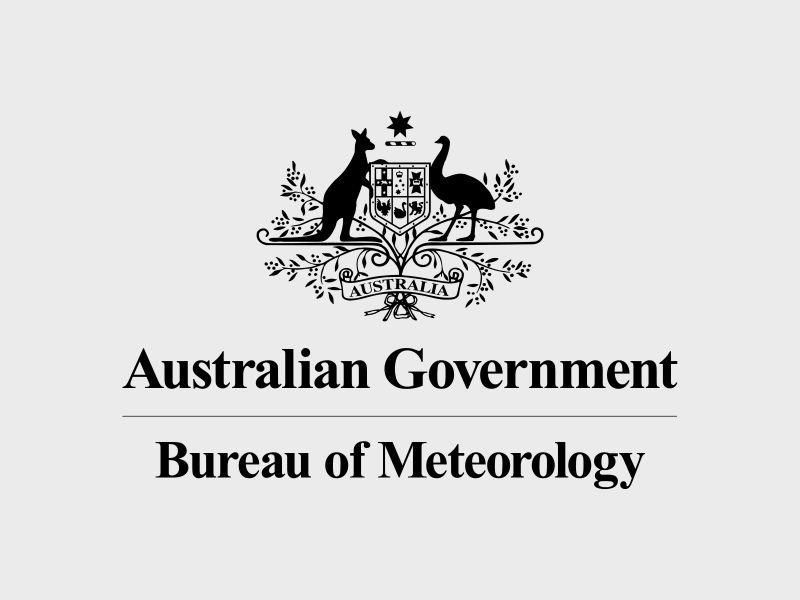 Look out for alerts on radio, tv and social media, bookmark tsunami warning services or call 1300 TSUNAMI (1300 878 6264).
Watch the Australian Institute for Disaster Resilience's video to find out more about tsunami warnings and how to be prepared.
Find out more and Get Ready
Check out these other pages and resources to help you Get Ready.