Queensland's weather can turn in an instant. Are you prepared for the next flood?
Living with flooding is a natural part of life in Queensland. We can't prevent floods from happening, but we can take steps to be prepared by understanding our flood risk, where and how we get our flood warnings, and what steps we can take to reduce the impact of flooding on our lives.
What is a flood?
To put it simply, flooding is a when a normally dry area is covered in water. No two floods are the same, and different types of flooding can occur and vary depending on the quantity, duration and location of rain falling on our catchments. 
Flood impacts
Floods can have both positive and negative impacts. For example, floods can bring welcome relief for people and ecosystems suffering from prolonged drought, however floods are also well know for causing significant and widespread damage and impacts. 
Floods can be devastating and cause loss of human life, damage to homes, businesses, schools, roads and infrastructure, environment, as well as loss of livestock and crops. Floods can cause loss of power for communities which can create knock-on effects for households and businesses. Floods can also create both physical health and mental health impacts for communities. Recovery from significant floods can be complex, and can often take years.  
Flood types
There are three main types of flooding: riverine flooding, flash flooding, storm surge and storm tide. Understanding the type of flooding you are likely to experience will help you to prepare for how quickly the flooding is likely to occur, the duration of heightened flood water levels, where flooding is likely to occur, and the potential impact it could have on your home, workplace and transport networks.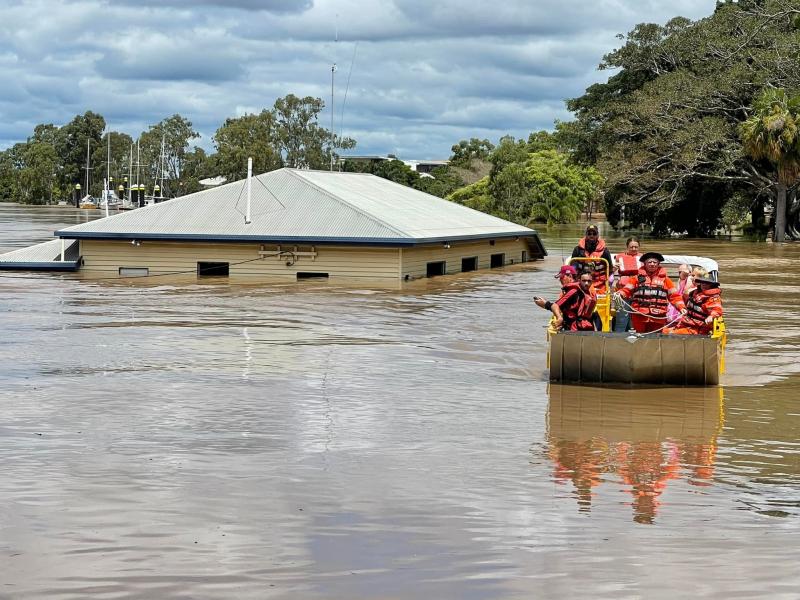 Riverine flooding
Riverine flooding happens when there's been a lot of rain over several days or weeks. When there is too much water, creeks and rivers can burst their banks and that's when flooding happens. In some parts of inland Queensland, riverine flooding can spread thousands of square kilometres for weeks or even months at a time. Related weather events include tropical cyclones, lows, monsoon troughs.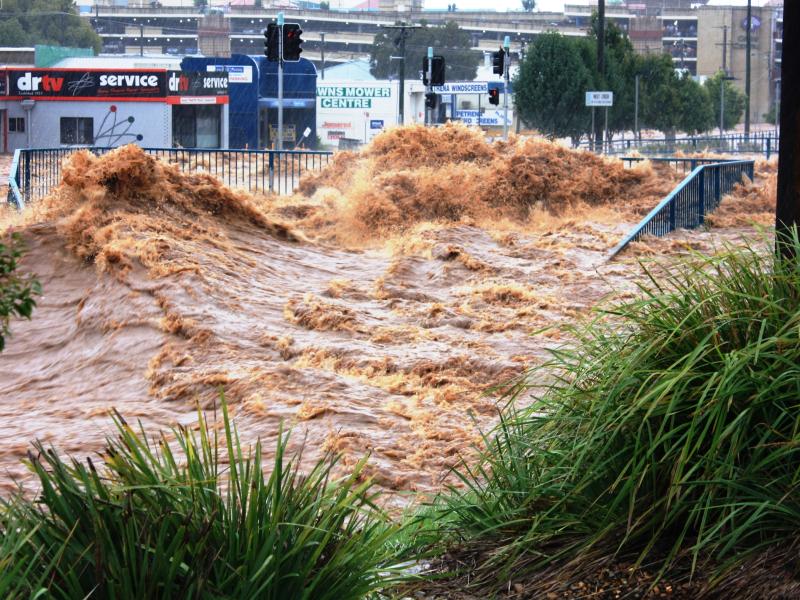 Flash flooding
Flash flooding happens where there is a lot of rain in a short period of time. It can happen anywhere, at anytime, and often without a lot of warning. Flash flooding is dangerous. Expect to see powerful, water moving fast. In built up, urban areas, drains, creeks and rivers can fill up quickly and spread across nearby buildings, streets, roads and parks. Related weather events include severe storms.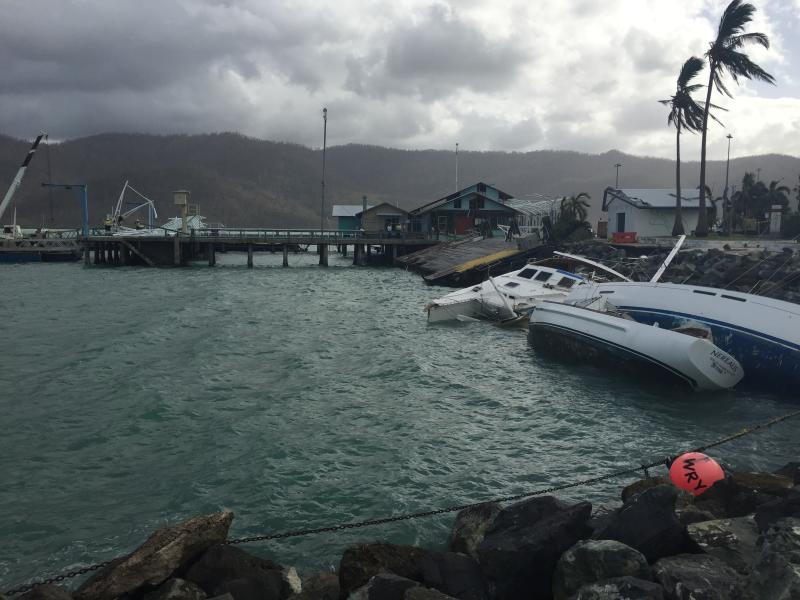 Storm surge and storm tide
Storm surge is sea water pushed onto land, often during a cyclone. Storm surges happen with the sea levels rise higher than normal tide levels. Storm tides are when the when storm surges happen alongside a high-tide. They can swamp low-lying areas, sometimes for kilometres inland. Strong winds at the coast can also make the impact worse by causing large waves. Related weather events include severe storms, tropical cyclones, low-pressure systems.
Understand your flood risk
Contact your local council to ask about the flood risk for your property.
Ask council the following questions to understand your flood risk:
What is the flood risk to the property where I live? Where can I find this information?

Could my property be flooded? (Ask about ground level versus flood levels)

Could my house be flooded? (Ask about floor level versus flood level)

Could my street be cut off by flood waters?

Where would I go if I needed to evacuate?

Which flood warning gauge is most relevant for me?
Make sure to check the flood risk for other property locations that are important to you e.g. schools, work, relatives and any other properties or places you may regularly visit that may be at risk from floods, and for safe potential evacuation routes and evacuation locations should you need to evacuate. Always check your planned route to ensure it's safe. If you do not know how to locate an evacuation or recovery centre please check with your State Emergency Service (SES) or local council.
Understand  flood warnings
All Queenslanders should be familiar with official flood warnings to be able to seek information, make decisions and act.
Steps to reduce the impact of floods
Take the following steps to reduce both the emotional and tangible impacts of floods: